Sean Cargle
September 24, 2013 - 12:13 am
Simon Roth took to Reddit today to confirm that his colony building PC game is coming to Steam Early Access in early December.
Last time we talked to Simon Roth, main developer of Maia, about this sci-fi god game was to talk about the possibility of putting the game on Steam Early Access and how useful, and challenging, that would be for him. Today, Roth has jumped on Reddit to confirm that Maia is indeed coming to Steam Early Access in early December with no specific date just yet.
On Reddit's r/games subreddit Roth jumped straight at the quesiton by saying: "Anyway yeah, barring an act of Nod, (or Valve suggesting something better).. Steam in early December. Woo!" Roth then went on to discuss what is going to happen to the current state of the game. In short, environmental effects are coming into play, new animations, damage-able buildings and more.
Roth said this about what content changes are coming: "I've got somewhere approaching 200 animations in total to hook up to the colonists and creatures, which should turn them from odd automatons, to real characters that you can get a bit more attached to. With death now in, and the base objects now damageable/destroyable, plus the atmosphere simulation getting switched on next week or so, the game will finally stop feeling like an interesting tech demo and start to become something you can really sit down and play." He showed off this "tech demo" with a new trailer last month that can be seen below.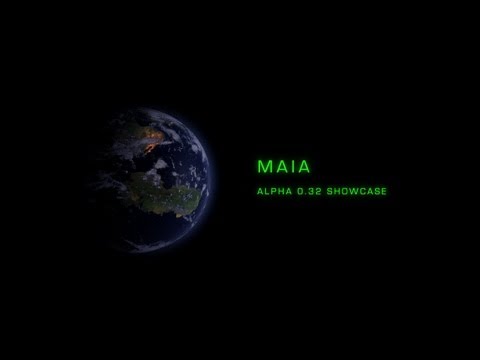 At the moment you can already get access to Maia by heading on over to the website and pre-ordering it, but like Roth mentions it is certainly in alpha right now and has a more of tech demo feel to it. It has the odd cost of $28.95 to pre-order, but you can get 10% off of that by entering the code Greenlighter, which will only be valid until the end of September.
Looking for more on Maia? Head on over to the Steam Greenlight page or check out everything we have on it here at BeefJack. Check back later for more once we near the Steam Early Access release in December.