Paul Yan
September 20, 2013 - 2:00 am
Just Dance 2014 will feature Lady Gaga's Just Dance song. Finally!
It's now complete. Lady Gaga's Just Dance song will be featured in Ubisoft's latest money-making music dance game called, wait for it, Just Dance 2014.
The game will feature Lady Gaga's hit 2008 debut song, which is something fans have apparently requested since the first Just Dance game. It's surprising that it took this long to finally include the song. Not only is it great and catchy, but the name alone makes it worthy for inclusion.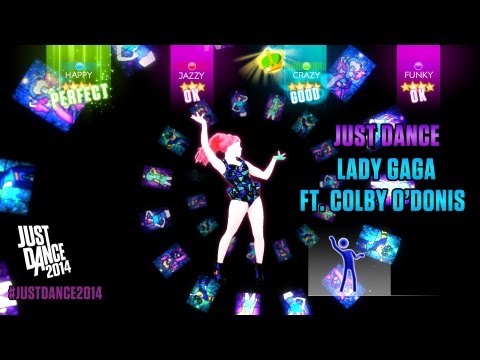 Other songs that will be in Just Dance 2014 include Pitbull ft. Christina Aguilera's "Feel This Moment," One Direction's "Kiss You" (ugh), Psy's "Gentleman" (because it would be a crime if it wasn't), and, uh, Chris Brown's "Fine China." Yeah, I probably won't be dancing to that last one.
Just Dance 2014 will be coming out this October for the Xbox 360, PS3, Wii, Wii U, PS4 and Xbox One. The series has so far raked in over $25 million so it's pretty darn successful believe it or not.
Now if you'll excuse me, it's time to spin that record babe, da da doo-doo-mmm.