Anthony Shelton
September 14, 2013 - 2:00 pm
The announcement of Japan only Vita TV, Steam's Family Sharing, and Ouya's "Free the Games" controversy, are discussed in this weeks' podcast.
Jamie's back and he joins James and Anthony in discussing the announcement of Vita TV. The discussion then moves to Valve's new Steam Family Sharing, which allows you to lend and borrow Steam libraries. And then there's the Ouya with more bad press with their current "Free the Games" debacle. To add to the controversial chatter, James brings up Kojima's tweets about making MGS V character, Quiet, more erotic. They also talk about the announcement of Assassin's Creed: Liberation for consoles and what that means for the series in the near future, especially ACV.
As far as games played, Anthony played Mirror's Edge but James and Jamie excitedly await GTA V.
Starting this week, the podcast is now in video form, which you can check it out below.
Click here to listen to the podcast (right click and Save As to download)
Click here to subscribe on iTunes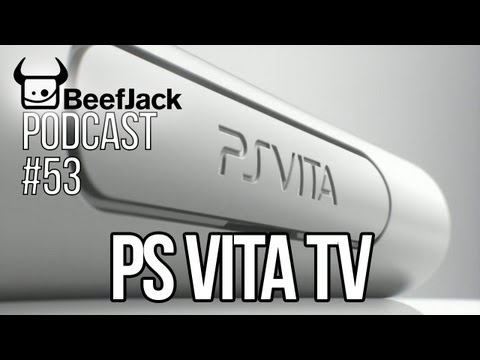 Music: Alex Sumesar-Rai – www.mrpineappleband.com