Paul Yan
September 13, 2013 - 6:53 am
Military shooter Arma 3 is now out and a launch trailer has been released.
Bohemia Interactive's realistic military sandbox shooter Arma III has finally landed and is now available for PC.
Arma 3′s project lead Joris-Jan van 't Land said in a press release:
We're incredibly proud of the release of Arma 3, as well as of the unique collaboration with the people who joined for the early-access development. We experienced some significant setbacks in the past years, but the fantastic public response to the Alpha and Beta kept us going.

Together we've made a game that truly meets its potential – while establishing a platform to build upon and grow even further. Our long-term commitment to Arma 3, in combination with the creative modding community and Steam Workshop, means this is just the kick off. We thank everyone for their splendid support and welcome you all to join our journey ahead.
A launch trailer for the game (embedded below) has been released and what I like about it is that it doesn't include dramatic narration, hype-filled superimposed text, or for the most part, usual military chatter that's present in other military games *stares at Call of Duty and Battlefield*.
Instead, we just get a clean look at the game with glimpses of combat, environments, and vehicles. It's refreshing and shows off Arma 3′s pretty graphics.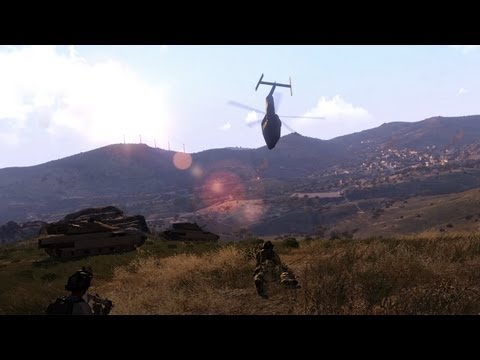 See video game companies? Not all trailers have to have dudes/ladies dramatically saying things while text flashes on the screen hyping up the game. Sometimes just showing the game is enough.