James Haresign
September 11, 2013 - 11:47 am
Game of Thrones gets the tie-in game no-one expected. A 16-bit platformer that wouldn't look of place on the SNES.
We all found those two Cyanide games based on Game of Thrones to be rather lacking. Yet more examples of media tie-ins that just don't live up to their source material. It's a problem as old as the industry and there are very few exceptions (like Riddick, which I've already harped on about today). The late eighties, early nineties were perhaps the worst, where no matter what the subject matter was, some studio would crank out a platformer staring vaguely familiar looking sprites running around in areas that might feature.
Well imagine no longer, as Abel Alves,  an amateur game designer from Spain, has done just that for Game of Thrones. Despite my incredibly negative intro, this is awesome simply because it's a labour of love instead of a horrible cash-in. As well as a great chip tune rendition of the show's theme, the game features four playable characters, including Daenerys Targaryen, but special shout out to Jon Snow who has the special ability of setting his Dire Wolf on people.
The game is available for free from Alves' blog and it's only 68MB so even people with crappy net connections like me can get it with no problem.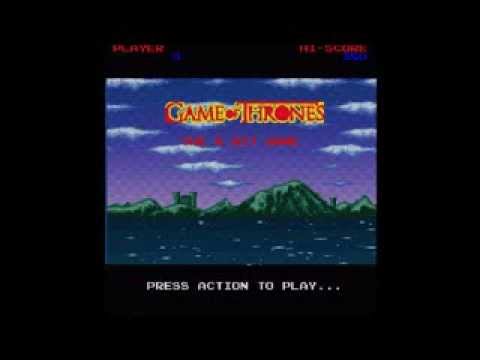 [Thanks Eurogamer]