James Haresign
September 11, 2013 - 10:05 am
Ubisoft give Assassin's Creed: Liberation a bit more than just a HD update when it comes to consoles next year.
Ubisoft have announced that next year the PlayStation Vita exclusive, Assassin's Creed: Liberation, won't be so exclusive. They're going to do a HD remake and bring the handheld game to Xbox 360, PS3, and PC. It'll be the first time that one of the spin-off titles gets a big release, but then again Liberation was also the first spin-off to really look like a main game.
This isn't just a graphical upscaling of the Liberation either. AI, audio, and facial animations have been reworked, but more importantly there will be fifteen new missions. Existing missions will be slightly reworked to to get rid of touch screen controls and better free-running. There's also a few other elements tweaked to get it playing a little better on big screens.
Does this mean that Ubisoft are taking a year off for a new Assassin's Creed in 2014? After all, Halo managed its yearly release schedule by throwing out Anniversary Edition before Halo 4. It would also give the teams a bit more of a breather so we don't get poor efforts like Revelations again, and there's the obvious switch to next-gen they have to consider. Maybe this is because Xbox 360 and PS3 won't even be getting Assassin's Creed V or whatever they call it? Or are we just going to get two?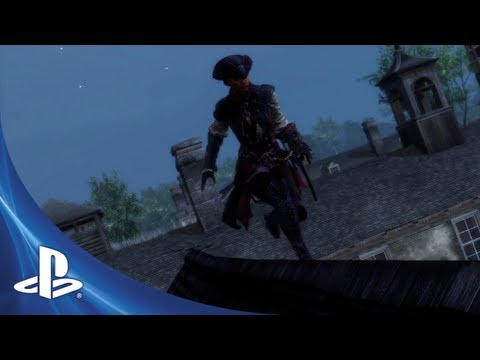 (Yes, I know Black Flag is coming to Xbox One and PS4, but it's just nicer graphics, nothing that ground breaking)