Jose Cardoso
September 19, 2013 - 6:54 pm
The first project by Italian game studio Ornitocopter will do more than just challenge the way roguelikes are often approached, BeefJack learned.
Roguelikes contest a tolerance for pain, so contends Ornitocopter, Italian studio behind upcoming project Back in the Caves. Honing a theme of survivalism – which touches both the main character and his village of origin – Back in the Caves is a blend of different genres in a bid for freshening up rougelike and platforming conventions.
You can't tell any of that (or little else) from the first teaser trailer (below), so we reached out to the studio for more details on this project.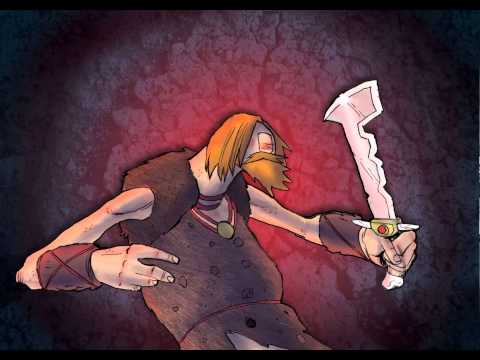 Ornitocopter's Giovanni Bodega tells me that the idea of melding different elements for an action-oriented skin makes Back in the Caves "a dream project" for the team, one inspired by the likes of Binding of Isaac, Teleglitch, and (later) Rogue Legacy.
"The idea," Bodega said in summary of the game's aspirations, "is to bring some Metroidvania elements to the genre, like power-ups that make you change the way you approach to the game, weapons that become more powerful as you use them and so on."
The game mechanics Ornitocopter is working with will mean a more slower-paced game by design, yet also a strategic one. "Rather than a fast-paced game, Back in the Caves makes you think what your next move will be," he shared. "We achieved this by introducing the field of view mechanic that is always present in turn-based roguelikes. You don't know what lies behind a huge rock without peeking!"
Connected to this is an element of consequence that promises to enhance gameplay meaningfully. "This mechanic makes our game different from what you're used to playing as you need to scout your surroundings in order to survive." He adds: "Good decision-making is what will bring you victory."
A more focused idea that Ornitocopter is tackling with their project is the trend of weak or non-existent stories in roguelikes, which they see as a problem. "Roguelikes usually aren't focused on the narration at all, they just give you a background and a quest and off you go." Applying this to two of Back in the Caves' three main influences, he continued: "Teleglitch and Rogue Legacy added some notes scattered through the game but we don't think that's enough for the players. We want to give them a reason to go through all the pain that a roguelike brings."
An advancing storyline, then – details on which will flow in a later time. For now, it's been stated that with each victory, "a new quest will reflect the overall progression of the story."
Bodega also shared with me that, in actuality, the game's action drive is not the core message the team wants to project; it's that Italian studios can shine with compelling creations.
"The message that we want this game to bring isn't actually related to the gameplay at all. We're an Italian studio so we're trying to stand out and make everyone see that Italians too can create a videogame. Not that there aren't any good Italian games out there," he clarified, "but it's true that Italy is several steps behind many other countries, as far as videogame development is concerned."
If in any way close to seeing waves of independent Italian studios emerge, perhaps Ornitocopter's debut project will be that extra step to get us to that threshold.