Paul Yan
December 21, 2012 - 8:31 am
Namco Bandai have announced Naruto Powerful Shippuden, a 3DS side-scrolling fighter that is based on Naruto Spin-off: Rock Lee & His Ninja Pals.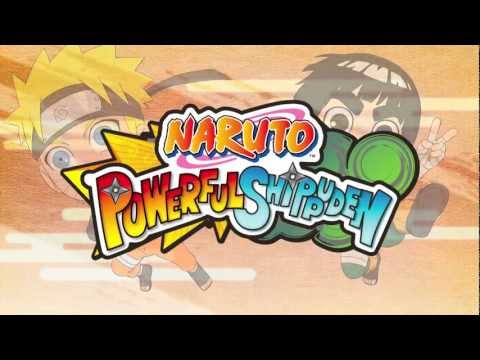 I'm a huge Naruto anime fan (I'm currently on episode 289 of Naruto Shippuden), but I don't think I've ever heard of Naruto Spin-off: Rock Lee & His Ninja Pals. Apparently, it's an anime spin-off that's aimed at younger kids and features chibi art style. But why is this important, you ask? Because if you're a fan of the Naruto spin-off, then you'll be happy to know that a new, upcoming Naruto game will be based on it.
Titled Naruto Powerful Shippuden, the game is a side-scrolling fighter for the Nintendo 3DS that will be released in North America on March 2013. With development and production being handled by Inti Creates and CyberConnect2, respectively, the game will let you play as Naruto Uzumaki or Rock Lee as you tackle missions that are directly based off of the anime.
Some stages include training fields, forests and mountains, which can be played in both day and night. There will also be a Story Mode and an Endless Battle Mode, as well as a character level-up system and touchscreen support, which can be used to make your special attacks more powerful. Additionally, support characters such as Kakashi, Sakura and Gaara can be called in to help you out in battle, and like the anime, the game will feature oversized character heads and comedic on-screen expressions.
"Rock Lee from the Naruto series is known for his great energy and child-like-enthusiasm, fans will notice that the Naruto Powerful Shippuden gameplay and character animations truly reflect Rock Lee's endearing youthful qualities," Namco Bandai's senior global brand manager Jason Enos said in a press release. "With its comedic presentation working in conjunction with its martial arts action and iconic Naruto ninja techniques, Naruto Powerful Shippuden will delight a wide range of fans while providing a great sense of adventure and a pulse-pounding experience."
NPS is the English version of Naruto SD Powerful Shippuden, which was released in Japan last month. I may not be familiar with the anime the game is based of off, but NPS sure looks cute (and fun)!