Joannes Truyens
September 5, 2012 - 3:47 pm
Video: Naughty Dog have released an extended version of the demo they showed for The Last of Us at this year's E3, hinting at more of the environmental puzzles and intense combat the game will offer.
I came away suitably impressed when I saw an extended walkthrough of The Last of Us at this year's Gamescom. Naughty Dog have seen fit to release this walkthrough to the unwashed masses. I'm even more impressed now, because while Joel and Ellie's progress through the level is largely the same, the fight with the scavengers flows in a completely different way.
If I have to pick out one thing that bugs me, it's that Joel can't seem to scale a wall without finding a ladder – even though the wall has construction bars mounted in front of it which look like they're meant for climbing. Ah well.
But that fight. Look at it below.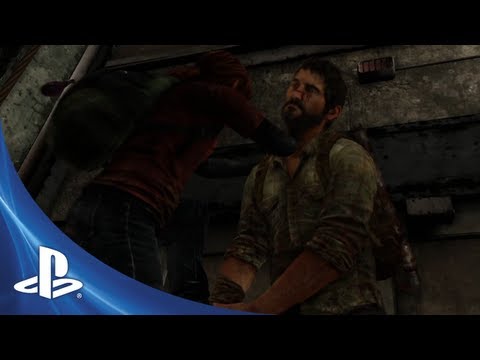 Keep an eye on BeefJack for our The Last of Us coverage!