James Haresign
June 7, 2012 - 4:08 pm
News: BioWare are making some additions to Star Wars: The Old Republic, bringing in a new race, a new planet, upping the level cap and a whole lot more.
Amidst all this frenzy of E3 madness BioWare decided to lay out their plans for the next six months of  Star Wars: The Old Republic. Most obvious will be a new playable race, the Cathar, a race only seen in the ancient period of the universe.
There's also a new planet, and this is quite special as its 100 percent new, not just borrowed from the films or books. The planet is Makeb, which according to the official site is "a fully-realized world for you and your friends to explore, Makeb will also introduce an all-new storyline. The Hutt Cartel, tired of being ignored by the great powers of the galaxy, has taken Makeb in an attempt to acquire an unmatched power which can bring both the Galactic Republic and Sith Empire to their knees. It will be up to you and your allies to face off against the Hutt Cartel, breaking their hold on this once tranquil world and end their bid for galactic domination."
Also being added are the space mission Space Station Assault that looks to bring all the thrills of a Death Star trench run without worrying about any moon-sized battlestations; Operation Terror from Beyond, the warzone Ancient Hypergates and most important a new companion. HK-51, who hopefully has a lot in common with HK-47, the best character from the Knights of the Old Republic games. Meatbags.
All of this will be coming with an increase to the level  cap, but no notice on exactly how much of an increase has been revealed yet. Plus they're making it even easier to hook with the free trial already announced.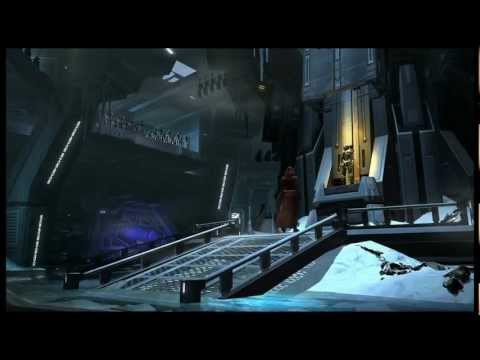 Keep an eye on BeefJack for the latest on Star Wars: The Old Republic.