Julian Benson
April 19, 2012 - 1:17 pm
News: Taking it's brand of cartoony shootery into space, a new update for Battlefield heeroes add Moon levels, Moon suits, and Moon guns.
As a great looking – and technically undemanding – web shooter, DICE's free-to-play offering of the Battlefield series was a big hit whilst I was in halls. It ran on everyone's laptops, it was easy to set up, and could all be played for zero monies. Interest died off over time though, whilst updates rolled out pretty regularly, they weren't enough to keep us in the games orbit.
Now though, ho ho, now with the punning opportunities presented by a Moon setting who can say no?
Yes, storified in the trailer below, Battlefield Heroes has launched into space for its most recent update: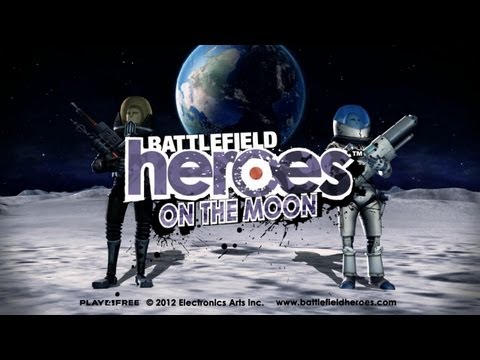 As well as the new levels to battle over, the update comes with a slew of new vanity items and violence-spilling weapons (full details of which can be found here). Both the Royals and the Nationals are kitted out with moon suits, though these are made up of separate purchasable items (gloves, hat, boots etc, rather than a onesie). And weapons come in the flavour of laser. Plasma firing miniguns, shotguns that back an optically-refined ray punch, and mechanical fist of some form.
With no better way to bid adieu, I give you Bear Hug.