Joannes Truyens
March 28, 2012 - 4:42 pm
Video: Rockstar Games have put out a trailer detailing how Max Payne 3′s multiplayer modes work within the game's universe.
I've always wondered how Max Payne 3 would handle bullet time, its signature gameplay feature, in multiplayer. You can't just engage it willy-nilly and have everyone else on the map slow down too, whether they're in the fight or not. But Rockstar Games have come up with a cunning way to keep it in there without forsaking the flow of gameplay or causing frustration, which they explain in a new trailer.
In every multiplayer match, bullet time is one of several 'bursts' that can be freely engaged, which then affects everyone who is in your line of sight. So if someone is looking straight at you, they can slow down time as they see fit. This gives you an edge if you manage to get the drop on someone.
There are other bursts available too, but those will only be revealed at a later date. The trailer also details the different modes, including Gang Wars and Payne Killer. The latter involves two players taking on the roles of Max Payne and his partner Raul Passos. They have an edge over other players by virtue of more ammunition and painkillers, but other players can work together to take them down. Whoever does will become the next Max Payne.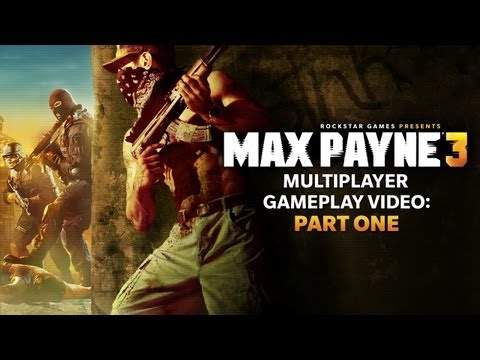 Keep an eye on BeefJack because tomorrow we'll give you our impressions from a first hands-on with Max Payne 3's multiplayer!